It's about people
In the end of the day; it's about such a simple thing as people sharing their epic moment and their interest for gaming with each other. We are therefore a peoples business in the sense that our aim is to get gamers closer to each other in a seamless way. We help people to easy connect, share, communicate and meet new friends.It's about making it easy for people to communicate and interact in a effortless manner. We make the world a bit smaller and easier accessible, one gamer at the time.
We mean business
We may be gamers at heart, and we are extremely serious about our business and the services that we offer. We have a large combined business knowledge from many areas and we are strongly focused on becoming a solid partner to count on in the gaming industry. We seek to be the premium partner within everything related to gaming and our solutions are custom tailored towards enabling businesses to have the correct set of tools to connect with the consumers and build a stronger brand presence. We love to deliver the best high quality solutions and customer service to our clients and will go the extra mile to do so.
We are gamers
The founder and many of our employees in the business have strong active background and history in gaming that goes all the way back to the 1980'ties. We are all active gamers that has a very strong passion for just that: Gaming. Thus it enables us to understand the gaming industry and the gaming population of the world better. As a company we have direct contact with the consumers that are gaming on a daily basis and that gives us very strong player with a huge insight in the current demand. Thus we can design with that know-how, how we can make things better and create a more appealing product for gamers. Hence that gives us a leading edge and a strong market position that will enable us to grow at a fast pace.
We unite the gamers worldwide
Part of our vision is to offer gamers one single hub for everything related to gaming. In today's landscape of gaming it is very cumbersome to navigate through the many platforms and gamers are divided into fragmented fractions scattered across the internet. It can be complicated for gamer to navigate in today's world with different communities, gaming platforms, most social networks is not related to gaming at all etc. One of our goal is to unite gamers, but also the professionals of the gaming industry to make it straightforward for their fans to follow them though one platform, one domain name. Handy and less confusing, just like it should be!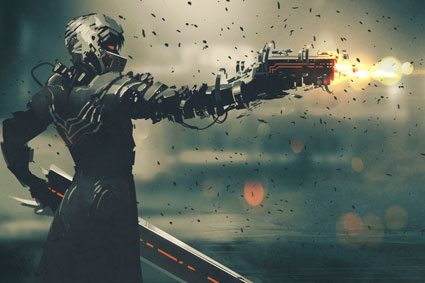 About us
Tenno Networks Ltd is a privately held company that is incorporated in the British overseas territory of Gibraltar, a part of United Kingdom. The company is incorporated in the jurisdiction of Gibraltar due to the easy access to the international market. Gibraltar has a very good infrastructure for IT-companies with easy access to the rest of Europe.
The company was founded and incorporated in 2016 by Daniel Sundbeck.
The Tenno Networks Ltd is in short a IT-company that builds, runs and develop software platform solutions within the gaming industry. Our business solutions are towards against the B2C and B2B market. We also directly offer consumers platforms such as our social gaming network, (Tenno Network) Other solutions and information will be released as they become ready for market.
We are a a company with huge ambitions of becoming major role player in our market fields.We seek to build strong brands within the industry.